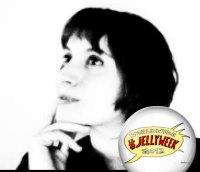 Leslie Starr, Europe
1) Could you introduce yourself?
Hello, I'm a freelance translator, I've founded a non profit organization called Uploader. Uploader's goal is to help promote coworking via event organization, so we run Jellys (Jelly09, Jelly-Limoux) and just launched Frozen Jelly (3 day event coworking + co-skiing)
2) Please tell us about your coworking space?
Our coworking is mobile for now, but soon we'll have a real coworking space
3) Do you have some special plans (events) during worldwide jelly week?
Jelly-Limoux on the 19th January from 10am until 15pm, with co-lunching, we have opened a you tube channel to go live stream and be able to get in touch with everyone else
Frozen-Jelly is set for the 23/01 until the 25/01
4) What is your unique points to improve community relations? / How do you improve community relations?

not sure what you mean
5) please tell us your references you got the above skills to manage community.

i'm passionate !
6) Generally, do you organize weekly and monthly events at your space? (ex, Friday-jelly, Sunday-reading club)
weekly event in various spaces, I usually use existing office space
7) Let us know the most exciting project for you launched from coworking space.
Frozen-Jelly. www.jelly09.info
8)What is the most interesting as a space owner/ communication manager?
i'm love watching people meeting each other and who they interact and create new project.
9) Your visions and hope for coworking in the future.
I believe that coworking will take over the "current" way to work, because it make sense on all levels, and for my area it would definitely be beneficial for a lot of people .
10) Let me add a few words to conclude.

i'm very happy to be part of this great adventure, even if i'm not a geek , i will help on everything i can !