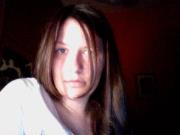 konstantina zoehrer, Athene, Greece
1) Could you introduce yourself?
My name is Konstantina Zoehrer, currently based in Athens but traveling quite often.
My working mentality: Team building and getting things done.
My passion: Creating impact on the ground.
In 2008, some friends set up with me the Jelly coworking community in Greece. Since then I am running the day to day workflow of the community and work on its development. In summer 2011, I joined Loft2work, a coworking and community space where I lead business and strategic partnerships.
2) Please tell us about your coworking space?
Loft2work www.loft2work.gr is a community coworking space. Our aim is to co-create with communities solutions for sustainability and innovation, building up a platform for awareness, education and development of social innovation/entrepreneurship in Greece and connect the network with other similar minded people and initiatives
3) Do you have some special plans (events) during worldwide jelly week?
Our team set up a program around life-work balance, health, team building, coworking mentality, design, creativity.
4) What is your unique points to improve community relations? / How do you improve community relations?

We have a social focus and match coworkers with each others needs and organize events that address issues raised by the community.
5) please tell us your references you got the above skills to manage community.
6) Generally, do you organize weekly and monthly events at your space? (ex, Friday-jelly, Sunday-reading club)
We organize events on a weekly basis. Some of them are series that are monthly organized e.g. Jelly.
7) Let us know the most exciting project for you launched from coworking space.
8)What is the most interesting as a space owner/ communication manager?
Working with the community.
9) Your visions and hope for coworking in the future.
Coworking could become a methodology for companies to empower innovation on internal and external level.
10) Let me add a few words to conclude.